Hi there!
Edit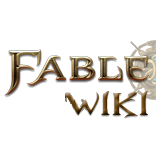 Welcome to our wiki, Jackass2009, and thank you for your contributions! There's a lot to do around here, so I hope you'll stay with us and make many more improvements.
Recent changes is a great first stop, because you can see what other people are editing right this minute, and where you can help.
Questions? You can ask at the Help desk or on the "discussion" page associated with each article, or post a message on my talk page!
Need help? The Community Portal has an outline of the site, and pages to help you learn how to edit.
I'm really happy to have you here, and look forward to working with you!
-- Solar Dragon (Talk) 01:37, October 12, 2009
Hero of Southcliff
Edit
Oh, took me while to clue in there. I didn't know you meant that. Sorry. XHobbes 22:53, December 14, 2010 (UTC)
Troll face comment
Edit
The user that posted that troll face comment did so because there apparently were people that did need it. Before his fix the page claimed that troll face came from an Internet meme. Kinda seems pointless out of that context I give ya, but not necessary to insult the guy.
User Talk Stuff
Edit
Hi, I just want to inform you that for archival purposes comments should not be deleted from talk pages unless they are being moved to an archive. Which is why I have restored the message that was here before.

02:02, December 20, 2010 (UTC)