Hi there!
Edit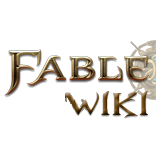 Welcome to our wiki, Haegemonia, and thank you for your contribution to Heroes! There's a lot to do around here, so I hope you'll stay with us and make many more improvements.
Recent changes is a great first stop, because you can see what other people are editing right this minute, and where you can help.
Questions? You can ask at the Help desk or on the "discussion" page associated with each article, or post a message on my talk page!
Need help? The Community Portal has an outline of the site, and pages to help you learn how to edit.
I'm really happy to have you here, and look forward to working with you!
About your sig.
Edit
Could you perhaps bring the tone of your sig a tone down? Its little bright and well it kinda gives me a headache :) Your free to say no... But it would be good favour if you said yes xp K'jal'mar ( The talk| Contribs) 23:36, October 18, 2010 (UTC)
My apologies, you see, my main base of operation is the Dead Space wiki, where the theme lends nicely to the yellow contrast. Unfortunately, I cannot just set my signature to be different for a single wiki, however, I don't tend to edit around here that much so you shouldn't have to worry.
I agree about the headache bit though, it is somewhat discomforting to look at with all these bright colours. --Haegemonia 23:43, October 18th, 2010 (I've typed it out here so as you won't have to deal with the glare)