Hi there!
Edit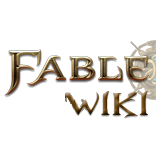 Welcome to our wiki, and thank you for your contributions! There's a lot to do around here, so I hope you'll stay with us and make many more improvements.
Recent changes is a great first stop, because you can see what other people are editing right this minute, and where you can help.
Please sign in, if you haven't already, and create a user name! It's free, and it'll help you keep track of all your edits.
Questions? You can ask at the Help desk or on the "discussion" page associated with each article, or post a message on my talk page!
Need help? The Community Portal has an outline of the site, and pages to help you learn how to edit.
I'm really happy to have you here, and look forward to working with you!
Hi there Robofblades here
Just thought I'd drop by and congratulate you on your great work on the balverine page. I had submitted the previous effort and had planned to come back to it to do a better job but you did that for me! So thanks alot!
By the way Im kind new here which is why the page i did before was so well...
you know...
crap:)
Thanks!
--Robofblades 01:57, 16 August 2008 (UTC)Robofblades
I really didn't do much, there was appearently already a page for balverines with a different name, all I did was copy and paste that page's info onto yours, then reword the pasted stuff to make sense on the new page. You had a good start, and some good stuff not on the other page.
(btw in case anyone is noticing that that would mean there are two identical pages out there, the older one is now set to redirect)-Don Quijote (Talk) 02:17, 16 August 2008 (UTC)