Hi there!
Edit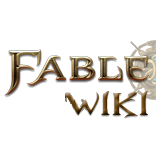 Welcome to our wiki, DarthCookie, and thank you for your contribution to Screamer! There's a lot to do around here, so I hope you'll stay with us and make many more improvements.
Recent changes is a great first stop, because you can see what other people are editing right this minute, and where you can help.
Questions? You can ask at the Help desk or on the "discussion" page associated with each article, or post a message on my talk page!
Need help? The Community Portal has an outline of the site, and pages to help you learn how to edit.
I'm really happy to have you here, and look forward to working with you!
Image Licensing
Edit
You have recently uploaded an image to this wiki; however, you did not add a licensing tag to it. Every image on the Fable Wiki must have the correct copyright status provided in the image's description, otherwise it may be deleted. There are licensing templates provided which can be placed on the page to provide copyright status. The templates can be used through the drop down menus which you will find on the upload screen, and a list can be found in Category:Copyright tags. To add a licence to an existing file, see Relicensing an image. For more information, see the Image Use Policy.

Thank you.

Enodoc(Talk) (User Space) 11:51, September 15, 2011 (UTC)
The images you need to license are your 29 recently uploaded Augment pictures.
Thanks for doing that, and good work on the augment articles.      :)       Enodoc(Talk) (User Space) 22:40, September 15, 2011 (UTC)
Spelling
Edit
Hi, just dropping by to let you know that here we use British spelling so words like traveled become travelled, color becomes colour etc.--Alpha Lycos 05:57, September 16, 2011 (UTC)
Formatting
Edit
Hey there just wanted to give you a quick heads up. The words in your cotnent seem to be running off the screen in Chrome. I'm not sure if this is a formatting issue or something to do with internet browser compatibility but I figured I'd post to let you know. The style and design look great though! Hope you get the problem fixed soon. Kudos —Preceding unsigned comment added by 173.237.198.18 (talk) . Please sign your posts with ~~~~