The Tyranny of Tyrants is a rare book in Fable III. It was written by George Clamp, and is one of the rare books sought by the Brightwall Academy.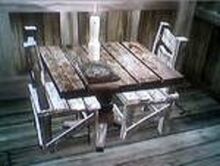 This book is found in Bowerstone Market inside The Cock in the Crown tavern on the second floor near a window with a table and chairs.
George Clamp
King Logan is an evil tyrant! Monarchy-- what is it good for? Never should the lives of the many be controlled by one man! Or woman -- seen that, it doesn't work either. Anyway; what we need is a republic! In the past, I've called for democracy, but I was speaking to some people and they really opened my eyes to this republic thing. Rise up to overthrow the monstrous autocrat! In the meantime, appoint me as Supreme Ruler! I will faithfully oversee the transition from monarchy to republic, strictly on a temporary basis! Really. No, really. I mean it! You can trust me!
This book is a bit contradictory because the writer is a defender of the republic, but he wants to be crowned "Supreme Ruler." It is likely that the contradiction is intended to be humorous.
---
Ad blocker interference detected!
Wikia is a free-to-use site that makes money from advertising. We have a modified experience for viewers using ad blockers

Wikia is not accessible if you've made further modifications. Remove the custom ad blocker rule(s) and the page will load as expected.