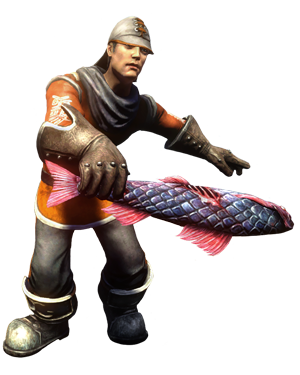 The Jackarse is a part of the Snowspire Guard Pack pre-order DLC, which is available through pre-ordering Fable Anniversary from Best Buy and Amazon (UK), and will later be available on the Xbox Live Marketplace.[1]
The Jackarse
Edit
An age-old popular pasttime was run by a chap named Jack, who used to slap people around the face with a dead fish until they fell onto their arse. The rest, as they say, is history…
Damage: 41
Augmentations: None
Weight: Light
Ad blocker interference detected!
Wikia is a free-to-use site that makes money from advertising. We have a modified experience for viewers using ad blockers

Wikia is not accessible if you've made further modifications. Remove the custom ad blocker rule(s) and the page will load as expected.