The Fable Wiki:Community Corner
Talk

0
2,771pages on
this wiki
Community News
This is a mirror of the Community Messages section of Wiki Activity.
Message Wall Enabled
Edit
Message Wall is now enabled on the Fable Wiki. For help on using this new feature, please visit Help:Message Wall, and feel free to ask any questions here. To access your new talk page, click on Message Board in your user drop-down menu in the top-right corner. To set up a personalized greeting message, you can visit Message Wall Greeting:YourUsername. To access your archived User talk pages, there is a link at the bottom of the Message Board labelled See archived talk page. Please note that only admins can edit archived talk pages.
Enodoc (Talk) 12:34, October 19, 2014 (UTC)
Moving to Message Wall, Part 2
Edit
This was suggested back in February, and I have received a few replies supporting this proposal and none against. Based on that, unless we hear different from anyone, I'd like to say that we will tentatively switch to using the Message Wall feature here on Fable Wiki some time in October, following the slow-down after Anniversary's release on PC. As mentioned before, Message Wall is designed to promote easier discussion between contributors, while User talk pages would be archived and would become editable by admins only. Any final thoughts are still appreciated over at Community Portal.
Enodoc (Talk) 14:53, September 25, 2014 (UTC)
Shadow of Mordor versus tournament
Edit
Wikia Community Development have invited us to take part in a versus tournament they're hosting on the Shadow of Mordor wikia in September, in which they would be pitting Elvira Grey against Ioreth from Shadow of Mordor. The voting would live in a blog on Shadow of Mordor and there would be a button on Lady Grey's page here encouraging the community to vote for them. Please leave your thoughts at User talk:Enodoc#Shadow of Mordor versus tournament.
Enodoc (Talk) 08:38, August 26, 2014 (UTC)
Moving to Message Wall
Edit
We have been considering activating the Message Wall feature, which would replace User talk pages. The Message Wall format is similar to the style of the late Forums, and should make it easier for contributors to discuss things with each other. User talk pages would get archived and would be editable by admins only. Please visit Community Portal and leave your thoughts.
Enodoc (Talk) 10:58, February 18, 2014 (UTC)
Proposed Standards of Style
Edit
A standard for Videos is under consideration for the Manual of Style. Please see the discussion and leave your thoughts.
Enodoc (Talk) 10:58, February 18, 2014 (UTC)
Promotion to Administrator
Edit
Garry Damrau has been promoted to Fanon Admin. Congratulate him here!
Enodoc (Talk) 23:31, December 16, 2013 (UTC)
Welcome to the Fable Wikis
Edit



Welcome to Fable Wiki, the wiki about all things Fable. We are trying to gather as much information about the games as possible and would like it if you can help out.
Fable Wiki
Edit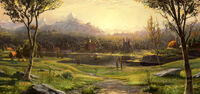 If you feel that we are lacking articles about certain aspects of the series, go ahead and create a new page to tell everyone about it!

Fable Fanon
Edit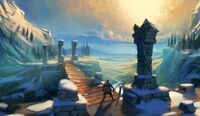 Visit Fable Fanon to read or contribute to our collection of fan-created content.

Fable Answers
Edit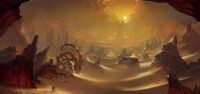 Head over to Fable Answers and help answer some of the Unanswered Questions.