The Fable Wiki:Community Corner
Talk

0
2,766pages on
this wiki
Community News
This is a mirror of the Community Messages section of Wiki Activity.
Moving to Message Wall
Edit
We have been considering activating the Message Wall feature, which would replace User talk pages. The Message Wall format is similar to the style of the late Forums, and should make it easier for contributors to discuss things with each other. User talk pages would get archived and would be editable by admins only. Please visit Community Portal and leave your thoughts.
Enodoc (Talk) 10:58, February 18, 2014 (UTC)
Proposed Standards of Style
Edit
A standard for Videos is under consideration for the Manual of Style. Please see the discussion and leave your thoughts.
Enodoc (Talk) 10:58, February 18, 2014 (UTC)
Promotion to Administrator
Edit
Garry Damrau has been promoted to Fanon Admin. Congratulate him here!
Enodoc (Talk) 23:31, December 16, 2013 (UTC)
Welcome to the Fable Wikis
Edit




Welcome to Fable Wiki, the wiki about all things Fable. We are trying to gather as much information about the games as possible and would like it if you can help out.
Fable Wiki
Edit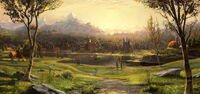 If you feel that we are lacking articles about certain aspects of the series, go ahead and create a new page to tell everyone about it!

Fable Fanon
Edit

Visit Fable Fanon to read or contribute to our collection of fan-created content.

Fable Answers
Edit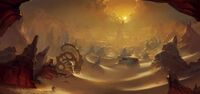 Head over to Fable Answers and help answer some of the Unanswered Questions.