This article is a Stub. Please help the Fable Wiki by improving it.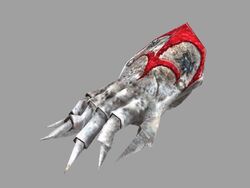 Summoner's Gauntlet is a trophy that can be obtained by completing the Oracle of Snowspire quest in Fable: The Lost Chapters.
Description
Edit
Taken from one of the fearsome creatures protecting the Oracle Glyphs in the Necropolis.