Community-corner
Talk

0
2,710pages on
this wiki
MediaWiki page
Admin Message
Enodoc
Merger with The Dead Hamster

Admin
The Fable Wiki will soon be partnering with Lionhead community site The Dead Hamster as we move into the next generation of Fable games from Lionhead Studios. This partnership will provide almost everything for Fable fans under one banner: the wiki's extensive guides to quests, locations, weapons, enemies, and general gameplay;

Fable Fanon

's collection of fan-created content, including fan-fiction and fan art; and The Dead Hamster's community forums and chatroom, as well as their exclusive access to Lionhead Studios themselves.

The Dead Hamster

Many of you will already be at least partly familiar with this Lionhead community site, presented in the style of an Albionite tavern. Brought to the forefront following the closure of the old Lionhead Forums in 2012, The Dead Hamster has grown into a friendly and active community for fans of not only the Fable series, but also Lionhead's older titles, Black and White and The Movies. In addition to their excellent forums and chatroom, The Dead Hamster are often the first to get exclusive community news from Lionhead, and occasionally even manage to conduct developer interviews.

What does this mean for the wiki?

Here are the long-term benefits this merger will bring to the wiki:

Unfiltered and instant access to the entire Lionhead team, both for exclusive news and to assist with specific questions and provide content.
An increase in wiki traffic and visibility, both from The Dead Hamster's existing community and the wider Fable fan-base.
An official "Seal of Approval" from Lionhead for our content.
The Dead Hamster's Community Manager Matthew Allen will be nominated for adminship here on the wiki to assist with the merge, bringing with him his technical expertise and community management expertise when and if it's ever needed.

Technical aspects and specifics of the merge are still being discussed, and, as always, I would value your opinion on each and every one. These will be posted on the forum thread about the partnership, so make sure you keep up-to-date with developments by following that thread.
Proposed Standards of Style
I would like some more input on the proposed standard for Gender ambiguity for the Manual of Style. Please see the discussion and leave your thoughts.
Enodoc (Talk) 23:54, August 5, 2013 (UTC)
Welcome to the Fable Wikis



Welcome to Fable Wiki, the wiki about all things Fable. We are trying to gather as much information about the games as possible and would like it if you can help out.
Fable Wiki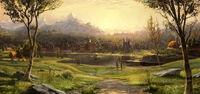 If you feel that we are lacking articles about certain aspects of the series, go ahead and create a new page to tell everyone about it!

Fable Fanon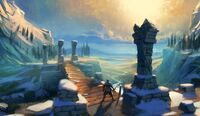 Visit Fable Fanon to read or contribute to our collection of fan-created content.

Fable Answers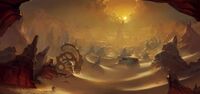 Head over to Fable Answers and help answer some of the Unanswered Questions.