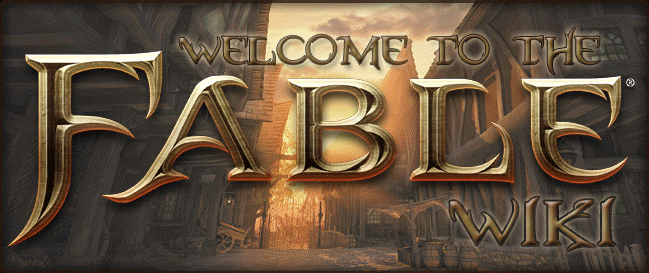 Welcome to the Fable Wiki
The wiki about the
Fable
series that
anyone can edit
2,789 articles since September 2007

Fable Wiki International

Fable Wiki pt-BR    
Wiki Fable fr    
Fable вики ru

Characters

Quests

Downloadable Content

Locations

Weapons

Enemies

Lionhead at E3

Lionhead Studios showcased Fable: The Journey at E3 2012. Read the Lionhead's Journey blog entries at their website.
Fable: The Journey previews

A number of previews of Fable: The Journey have recently been published, following a press visit to Lionhead Studios. Read the previews from Lionhead's website.
Fable Heroes achievements announced

Lionhead Studios have announced that the upcoming XBL Arcade title Fable Heroes has gone gold, ready for release as part of Arcade Next on 2nd May. Along with this announcement, Lionhead have revealed the full list of Fable Heroes Achievements.
New Fable Series of Novels & Digital Shorts

Lionhead Studios and Random House Publishing have announced a new set of Fable products to support the release of Fable: The Journey. This will include two new novels, a series of digital shorts, a comprehensive world bible and a strategy guide for the game.
Peter Molyneux quits Lionhead and Microsoft

Peter Molyneux has announced that he is leaving Lionhead Studios and stepping down as Creative Director of Microsoft Studios Europe. Mark Webley, co-founder of Lionhead, will take over as studio head, while Molyneux is moving to 22 Cans, an independent Guildford-based studio set up by former Lionhead technical officer Tim Rance. Molyneux will continue to act as creative consultant on Fable: The Journey until its completion.
Lionhead launches new website at lionhead.com, closes down Community Forums

Following a countdown timer which appeared on the official Lionhead Studios website at http://lionhead.com, the Fable creators have launched a new website. They have also decided to shut down the 14-year-running Lionhead Forums in favour of blog comments and the Xbox Community Forums.
Lionhead reveals Fable Heroes XBLA Title

Through their new website, Lionhead Studios have announced Fable Heroes, an upcoming Xbox Live Arcade title with unique unlockables set to appear in Fable: The Journey.
Lionhead announce Fable: The Journey at E3

Lionhead are very proud to reveal Fable: The Journey, and its announcement trailer; first shown during the Microsoft Press Conference at E3 2011.
(Lionhead)
To write a new article, just enter the article title in the box below.
Not sure where to start?
Find out more about the wiki on the About page.
If you are new to wikis, check out the tutorial.
Please assist by contributing to or creating any articles whatsoever about Fable.
All contributions big or small will be fully appreciated.
Adding content
Community
Check out the community portal to see what the community is working on, to give feedback or just to say hi.
Keep up-to-date with the latest community news in Community Corner.
Go to the Forums for discussions about the Wikia and to get help from the community.
Which Hero discipline, or combination of disciplines, do you prefer to use in combat?
Featured Content

"All stories have to end eventually, but the memories of Heroic triumphs and Villainous plots will last forever. Thank you for your support - you are all Legends!"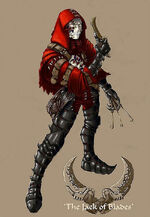 Jack of Blades
is the central antagonist of
Fable
and
Fable: The Lost Chapters
. According to the
Snowspire
Oracle
, Jack was already ancient by the time humans came into existence, and appeared in the unnamed world from
the Void
with
the Court
. He used his
Mask
to take over host bodies and thus live forever. Whilst in his humanoid form, he was never seen without the Mask, nor his original body ever shown. He is a master of
strength
,
skill
and
will
.
(
Read more
•
Previously Featured
•
Nominate an Article
)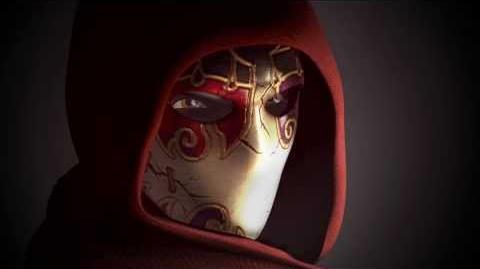 Fable Teaser Trailer
(
Nominate a Video
)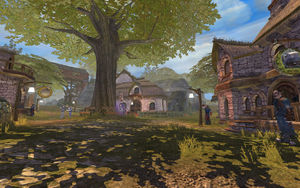 Oakvale, as seen in Fable and Fable: The Lost Chapters.
(Previously Featured • Nominate an Image)
---
Affiliates