| | |
| --- | --- |
| | Note: This page is a copy of Main Page, to allow for new ideas and suggestions for the page that can be decided on in the future. This allows for Main Page experiments without affecting the page itself. |
Welcome to the Fable Wiki
The wiki about the
Fable
series that
anyone can edit
2,798 articles since September 2007


Fable Wiki International

Fable Wiki pt-BR    
Wiki Fable fr    
Fable вики ru
Fable Anniversary Launch Trailer

Fable Anniversary comes to Xbox 360 on 7th February in Europe, and 4th February in North America. Watch the launch trailer here!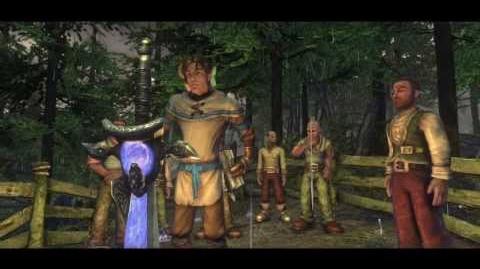 Festive Fable Giveaway!

Lionhead have announced a 'Festive Fable Giveaway', a prize draw running on their Facebook page. Every day in December, you'll be able to open a new door on the Advent calendar, where you'll find an awesome Fable or Xbox related prize. From there, you'll be able to enter a prize draw to win the item by clicking the 'I need this in my life' button.
Merger with The Dead Hamster

The Fable Wiki will soon be partnering with Lionhead community site The Dead Hamster as we move into the next generation of Fable games from Lionhead Studios. This partnership will provide almost everything for Fable fans under one banner: the wiki's extensive guides to quests, locations, weapons, enemies, and general gameplay;

Fable Fanon

's collection of fan-created content, including fan-fiction and fan art; and The Dead Hamster's community forums and chatroom, as well as their exclusive access to Lionhead Studios themselves.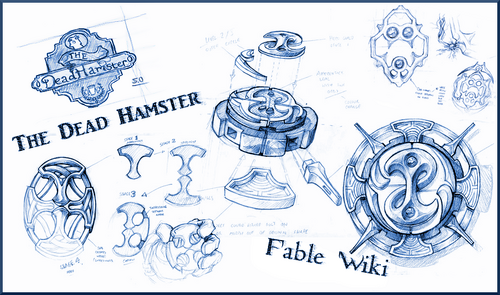 Fable Legends Announced

Lionhead Studios has announced the newest installment in the Fable series: Fable Legends. Exclusive to Xbox One, Fable Legends is an online action/strategy RPG that pits you and three other Heroes, either in co-op or AI-controlled, against a fifth human or AI-controlled 'dungeon master' Villain who determines the positions of enemies and plots to defeat the four Heroes. For more information, please see the links and trailer below.
In other news, Lionhead have stated they have no plans to make a sequel to Fable III.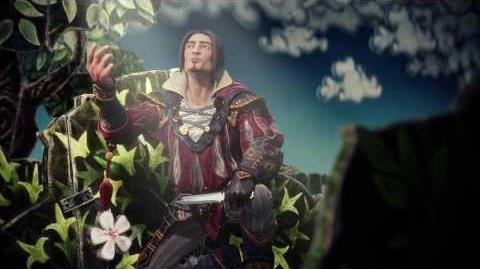 UPDATE: Fable Anniversary confirmed

Following the trailer released this morning (see below), Lionhead Studios have confirmed Fable Anniversary, a re-mastered version of Fable: The Lost Chapters with a complete HD graphical overhaul, coming to Xbox 360 later this year. Read the announcement at lionhead.com and listen to Major Nelson's podcast.
Hide the Chickens: Lionhead all-but-confirms HD remake of original Fable

Lionhead Studios has today released a new trailer, simply entitled Fable Teaser. Including the historical first line spoken by Jack of Blades, the trailer strongly implies that a HD remake of Fable and Fable: The Lost Chapters is just around the corner. What's more, the trailer closes with the Xbox 360 logo, and not that of Xbox One, suggesting that our favourite console will be going out on a high note. Keep watching lionhead.com and The Dead Hamster for all the details, and see the new trailer below. #HideTheChickens

Characters

Quests

Downloadable Content

Locations

Weapons

Enemies
To write a new article, just enter the article title in the box below.
Not sure where to start?
Find out more about the wiki on the About page.
If you are new to wikis, check out the tutorial.
Please assist by contributing to or creating any articles whatsoever about Fable.
All contributions big or small will be fully appreciated.
Adding content
Community
Check out the community portal to see what the community is working on, to give feedback or just to say hi.
Keep up-to-date with the latest community news in Community Corner.
Go to the Forums for discussions about the Wikia and to get help from the community.
Which Hero discipline, or combination of disciplines, do you prefer to use in combat?
Featured Content

"All stories have to end eventually, but the memories of Heroic triumphs and Villainous plots will last forever. Thank you for your support - you are all Legends!"

Jack of Blades
is the central antagonist of
Fable
and
Fable: The Lost Chapters
. According to the
Snowspire
Oracle
, Jack was already ancient by the time humans came into existence, and appeared in the unnamed world from
the Void
with
the Court
. He used his
Mask
to take over host bodies and thus live forever. Whilst in his humanoid form, he was never seen without the Mask, nor his original body ever shown. He is a master of
strength
,
skill
and
will
.
(
Read more
•
Previously Featured
•
Nominate an Article
)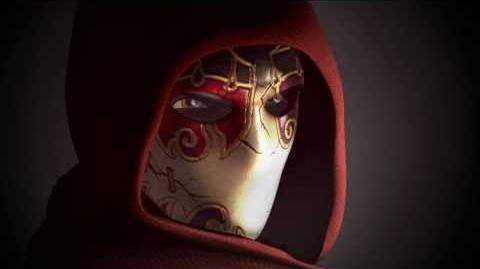 Fable Teaser Trailer
(
Nominate a Video
)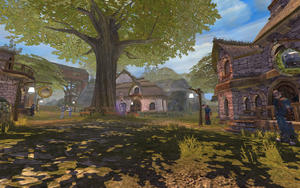 Oakvale, as seen in Fable and Fable: The Lost Chapters.
(Previously Featured • Nominate an Image)
Top Questions
(More Top Questions • Popular Tags)
Featured Fanfic
Join Sparrow on her adventure to defeating Lucien, with her finding more than just revenge, such as friendship, love and decisions between good and evil.
Coldness…that was all that I was feeling. Winter had once again arrived in Albion and once again it was going to be a long three months. Rose and I were currently standing in front of a small fire, trying to warm ourselves. This winter was the worst winter I had ever experienced. The family of travellers, who normally allowed us to stay in their caravan, had not arrived this year, which meant that Rose and I must survive on our own. Freezing every night and day, hoping for a miracle…for our wish to come true…

(

Read more

•

Fan fiction

•

Nominate a Fanfic

)
---
Affiliates
Ad blocker interference detected!
Wikia is a free-to-use site that makes money from advertising. We have a modified experience for viewers using ad blockers

Wikia is not accessible if you've made further modifications. Remove the custom ad blocker rule(s) and the page will load as expected.