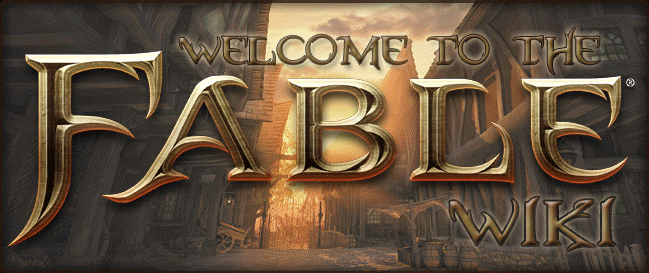 Welcome to
The Fable Wiki
, a wiki all about the world of
Fable
that
anyone can edit
.
We are a collaborative encyclopedia of all the history, quests, people, places, and everything else from the
Fable
series.
2,789 articles since September 2007
Fable Wiki International

Fable Wiki pt-BR    
Wiki Fable fr    
Fable Wiki pl    
Fable вики ru

Xbox One/Windows 10 PC Cross-Platform announced for Fable Legends

Lionhead Studios and Microsoft have announced that Fable Legends will be coming to Windows 10 PC, and will feature cross-platform play between Xbox One and Windows 10 via Xbox Live. Beta testing for the Xbox One version is already underway, with testing for Windows 10 scheduled to kick off "soon". To register your interest in being a beta tester for either platform, head over to fablelegends.com. For more information, please visit the announcement and FAQ, and watch the new trailer below.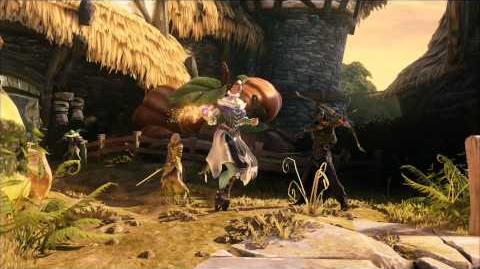 Fable Anniversary comes to PC

In a trailer reminiscent of the first teaser, Lionhead Studios have revealed that Fable Anniversary will be coming to PC via Steam. Watch the trailer below, and click through to the Dead Hamster for all the details we have so far!

When Fable Anniversary was originally announced for the Xbox 360 we were all pretty pumped about seeing a decade old fan favorite getting some new life. Yet following this announcement, for every proclamation of joy there seemed to be an equal amount of requests to see the title on PC. Much to our excitement, Lionhead has announced today that Fable Anniversary will indeed be coming to the PC and will, from the looks of it, be releasing on Steam. Read more →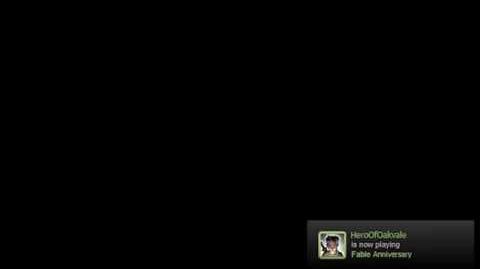 Fable III Pre-Order and Limited Edition Content Now Available

One of the more common frustrations that the community has voiced regarding pre-order bonuses is that there's always a tendency for this content to be lost to the sands of time once the pre-order bonuses are no longer being handed out (so...launch day, essentially). You'll be happy to know that all of Fable III's pre-order bonuses and limited edition content that was previously unavailable are now all up! Read more →
Fable Anniversary Stability Update

Fable Anniversary released just about two weeks ago and in that time the team has been hard at work getting a patch out to fix some of the commonly reported issues. Thanks to members being diligent in helping the Fable Anniversary team by reporting bugs and troubleshooting issues, a stability update has now been released. Read more →
Fable Anniversary Easter Egg Guide

The Fable universe is one ripe with in-jokes, references, and well hidden easter eggs. Fable: The Lost Chapters was surely no exception, so we've put together an easter egg guide of things to keep an eye out for while playing Fable Anniversary. Not only this, but we've translated some rather interesting text that we found on the Fable Anniversary map. Read more →
Fable Anniversary Themes and Picture Packs

As some of you may have noticed when perusing some of the downloadable content for Fable Anniversary (which, by the way, happens to have released today), then you likely saw that Lionhead has made some dashboard themes and avatar pictures available for download. Alas, the Xbox 360 interface doesn't do a great job of displaying what these items look like, so we've taken the liberty of including pictures of them for all of you. Read more →
Fable Anniversary Launch Trailer

Fable Anniversary comes to Xbox 360 on 7th February in Europe, and 4th February in North America. Watch the launch trailer here!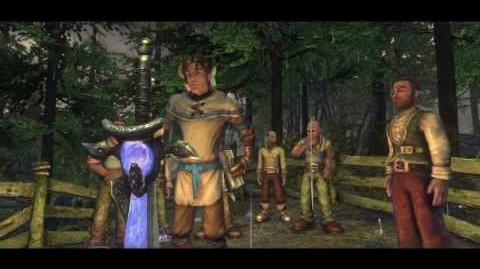 Festive Fable Giveaway!

Lionhead have announced a 'Festive Fable Giveaway', a prize draw running on their Facebook page. Every day in December, you'll be able to open a new door on the Advent calendar, where you'll find an awesome Fable or Xbox related prize. From there, you'll be able to enter a prize draw to win the item by clicking the 'I need this in my life' button.
Merger with The Dead Hamster

The Fable Wiki will soon be partnering with Lionhead community site The Dead Hamster as we move into the next generation of Fable games from Lionhead Studios. This partnership will provide almost everything for Fable fans under one banner: the wiki's extensive guides to quests, locations, weapons, enemies, and general gameplay;

Fable Fanon

's collection of fan-created content, including fan-fiction and fan art; and The Dead Hamster's community forums and chatroom, as well as their exclusive access to Lionhead Studios themselves.
Fable Legends Announced

Lionhead Studios has announced the newest installment in the Fable series: Fable Legends. Exclusive to Xbox One, Fable Legends is an online action/strategy RPG that pits you and three other Heroes, either in co-op or AI-controlled, against a fifth human or AI-controlled 'dungeon master' Villain who determines the positions of enemies and plots to defeat the four Heroes. For more information, please see the links and trailer below.
In other news, Lionhead have stated they have no plans to make a sequel to Fable III.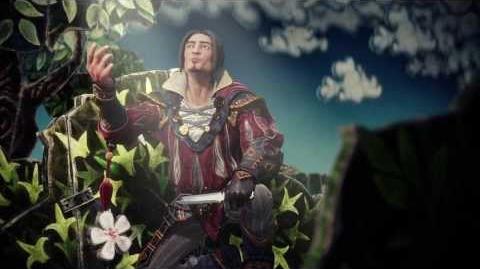 Characters

Quests

Downloadable Content

Locations

Weapons

Enemies
To write a new article, just enter the article title in the box below.
Not sure where to start?
Find out more about the wiki on the About page.
If you are new to wikis, check out the tutorial.
Please assist by contributing to or creating any articles whatsoever about Fable.
All contributions big or small will be fully appreciated.
Adding content
Community
Check out the community portal to see what the community is working on, to give feedback or just to say hi.
Keep up-to-date with the latest community news in Community Corner.
Go to the Forums for discussions about the Fable series and to get help from the community.
Which Hero discipline, or combination of disciplines, do you prefer to use in combat?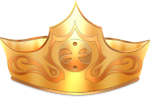 Featured Content

"I have returned. After an eternity away from you all, Jack of Blades is back!"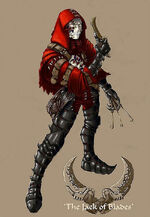 Jack of Blades
is the central antagonist of
Fable
and
Fable: The Lost Chapters
. According to the
Snowspire
Oracle
, Jack was already ancient by the time humans came into existence, and appeared in the unnamed world from
the Void
with
the Court
. He used his
Mask
to take over host bodies and thus live forever. Whilst in his humanoid form, he was never seen without the Mask, nor his original body ever shown. He is a master of
strength
,
skill
and
will
.
(
Read more
•
Previously Featured
•
Nominate an Article
)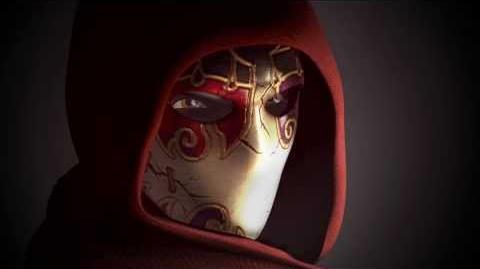 Fable Teaser Trailer
(
Nominate a Video
)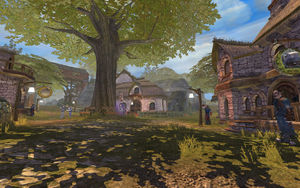 Oakvale, as seen in Fable and Fable: The Lost Chapters.
(Previously Featured • Nominate an Image)
Top Questions
(More Top Questions • Popular Tags)
Featured Fanfic
Join Sparrow on her adventure to defeating Lucien, with her finding more than just revenge, such as friendship, love and decisions between good and evil.
Coldness…that was all that I was feeling. Winter had once again arrived in Albion and once again it was going to be a long three months. Rose and I were currently standing in front of a small fire, trying to warm ourselves. This winter was the worst winter I had ever experienced. The family of travellers, who normally allowed us to stay in their caravan, had not arrived this year, which meant that Rose and I must survive on our own. Freezing every night and day, hoping for a miracle…for our wish to come true…

(

Read more

•

Fan fiction

•

Nominate a Fanfic

)
---
Affiliates