Fable Heroes is an Xbox Live Arcade title from Lionhead Studios. It was released on 2 May 2012 for 800 Microsoft Points. Fable Heroes is a unique entry in the Fable series because it is a hack and slash adventure where players take on the roles of various Heroes from the Fable series. It offers 4 player co-op with occasional minigames. Additionally, gold earned in Fable Heroes can be transferred to Fable: The Journey to be used as XP.
The game is up to four player co-op, with both online and same-screen options available. When progressing through the game, characters gain Gold and take a roll on the Board to spend money for power ups, special abilities and bonuses. Fable Heroes is set in a reimagined Albion, with several familiar locations such as Millfields and Mistpeak.
Twelve Heroes from the Fable series appear as playable characters in Fable Heroes. A new character was announced each week on Lionhead's website as part of Fable Friday in the weeks leading up to the game's release.

Most Characters can only be unlocked by fulfilling certain conditions:
Screen shots
Edit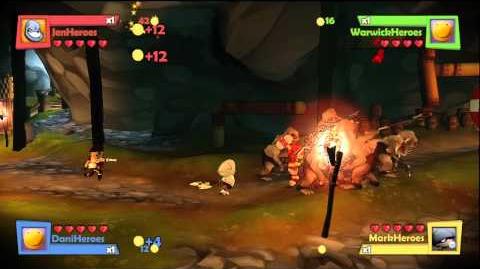 External Links
Edit
Ad blocker interference detected!
Wikia is a free-to-use site that makes money from advertising. We have a modified experience for viewers using ad blockers

Wikia is not accessible if you've made further modifications. Remove the custom ad blocker rule(s) and the page will load as expected.