Blood from a Stone is an augment shop in Bloodstone, that sells the usual variety of augments.
Base value: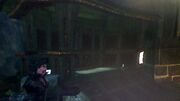 14000
Rating:

Address: 1b Bloodstone Front, Bloodstone
History: Serious pirates never leave port without the latest in augments.
Like a couple of the shops in Bloodstone, the name seems to be a play on words of Bloodstone. Another example is the Bloodsmith.