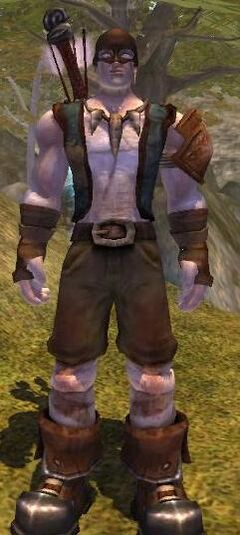 The Bandit Outfit is an outfit in Fable, Fable: The Lost Chapters and Fable Anniversary.
Description
Edit
A whole Bandit set of clothes.
Consists of 5 parts:
Bandit Bandanna (52)
Bandit Shirt (210)
Bandit Gloves (52)
Bandit Trousers (184)
Bandit Boots (26)
Total Armour Rating: 524
Attractiveness: -5
Scariness: +5
Alignment Modifier: -5
The Bandit Outfit is the direct opposite of the Guard Uniform.
The Bandit Bandana is unique as it will also provide you with black hair and pierced ears when worn.
See Also
Edit
---
Ad blocker interference detected!
Wikia is a free-to-use site that makes money from advertising. We have a modified experience for viewers using ad blockers

Wikia is not accessible if you've made further modifications. Remove the custom ad blocker rule(s) and the page will load as expected.